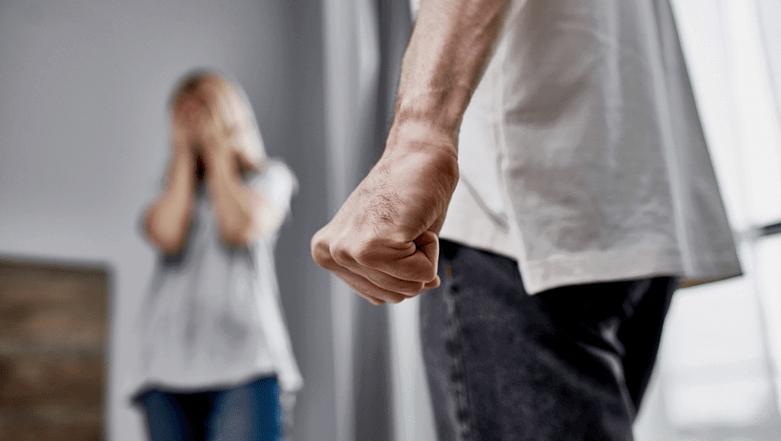 Domestic Violence
Domestic violence charges can be incredibly disruptive and traumatic in someone's life. They can lead to serious legal consequences such as jail time, fines, and a criminal record, as well as emotional consequences such as anxiety, depression, and difficulty maintaining personal relationships. Additionally, domestic violence charges can impact one's employment, housing, and custody rights. It is essential to have experienced attorneys who can provide legal representation and support during this challenging time, helping to navigate the legal system and minimize the impact of these charges on one's life.
Our Approach:
At Shnider Law Firm, we approach domestic violence cases with aggression, proactiveness, experience, compassion, and understanding. We take a thorough and strategic approach to each case we handle, carefully analyzing the evidence and developing a defense strategy tailored to your case's circumstances. Our attorneys recognize the complex dynamics that can be present in domestic violence cases, which can be difficult, and are committed to providing our clients and their families with the support they need.
The following five qualities characterize our approach to domestic violence cases:
Aggressive: Our approach is fierce and always centered on the needs of our clients.
Proactive: We proactively approach your case by working with the DA's office even before charges are filed. We don't adopt a "wait and see" approach.
Experienced: Our team of highly skilled defense attorneys boasts prosecutors assigned to the Domestic Violence Prosecution unit.
Passionate: We are passionate about protecting the freedom and future of our clients and commit ourselves entirely to their cases.
Award-winning: Our firm is recognized as one of the Bay Area's top-rated criminal defense firms.
WHAT COUNTS AS "DOMESTIC VIOLENCE" IN CALIFORNIA?
As previously noted, "domestic violence" encompasses various criminal charges in California. Typically, a domestic violence case involves an accusation of violence against an individual with whom the defendant has a specific type of relationship. California Penal Code Section 13700 defines crimes as "domestic violence." According to this section, an offense can be prosecuted as "domestic violence" in California if the purported victim is:
The defendant's current or former spouse
The defendant's cohabitant
The mother or father of the defendant's child
Engaged or previously engaged to marry the defendant
Previously or currently in a dating relationship with the defendant
What is relevant is the nature of the relationship, or past relationship, between the defendant and the victim. It's important to note that in California, even a prior relationship between the defendant and the alleged victim can result in a criminal case being charged as "domestic violence." Furthermore, a domestic violence offense does not necessarily have to occur within the home.
CRIMINAL PROTECTIVE ORDERS
A Criminal Protective Order (CPO) can be equally as restrictive as an EPO, but it can last much longer. Under a CPO, a judge can order you to refrain from harming, threatening, contacting, or coming within a certain distance of the alleged victim in a domestic violence case. California Penal Code Section 136.2 enables a judge to issue a CPO based on "good cause," which is a belief that harm, dissuasion, or intimidation of a victim or witness has occurred or is likely to occur. A "good cause" belief that you previously harmed or threatened the alleged victim-which often serves as the basis for a domestic violence charge itself-can be used as the basis for a CPO. It is important to note that the judge does not have to be convinced that you are currently a threat to the alleged victim or plan to dissuade or intimidate them.
A CPO can remain in effect for up to ten (10) years, even after the resolution of the case and completion of your sentence. Given that CPOs are common in domestic violence cases, and the Penal Code mandates that judges consider issuing them at different stages of a domestic violence case, it is essential to find ways to challenge a CPO and reduce its restrictions throughout the case.
-Do Not Harm, Annoy, or Molest Order ("No-HAM")
A "no-harm, annoy, or molest" order, commonly called a "No-HAM," is the least restrictive type of CPO. It permits you to contact and be in the alleged victim's presence as long as the contact remains peaceful and you do not "harm, annoy, or molest" them. If it appears that a CPO will be issued in your case, downgrading it to a "no-HAM" is generally considered a favorable outcome.
Penalties for Domestic Violence Crimes in California
California's domestic violence laws are very serious and can result in severe consequences for those arrested for these crimes. Some of the worst-case scenarios associated with domestic violence charges include:
Deportation: Many domestic violence crimes are considered "removable offenses," meaning that they can lead to loss of legal status in the United States or deportation.
Loss of freedom: Domestic violence felonies can carry punishments of up to one year in county jail or up to three years in state prison. In addition, most domestic violence charges are not eligible for alternative jail programs like electronic monitoring or "weekend work" programs.
Loss of time: All domestic violence charges require a mandatory 52-week "Conflict & Accountability" class as part of any probation.
Loss of money: Fines of up to $10,000 can sometimes be ordered.
Loss of career: Domestic violence charges can pose an extreme risk to one's career and financial livelihood.
Disruption of household: Judges may issue a mandatory "stay away" order at the first court appearance, even when the party co-parents a child or live in the same house.
California Domestic Violence Laws
Some of the most common domestic violence charges in California include:
Penal Code 273.5 – Inflicting Corporal Injury on a Spouse or Cohabitant: This charge is filed when an intimate partner is injured or has visible marks of injury caused by physical force. It is a felony offense.
Penal Code 243(e)(1) – Domestic Battery: This charge is filed when physical force is used against an intimate partner, but no injury occurs. It is a misdemeanor offense.
Penal Code 273.6 – Violating a Restraining Order: This charge is filed when someone violates a restraining order to protect an intimate partner from harm. It can be a felony or misdemeanor offense.
Penal Code 422 – Criminal Threats: This charge is filed when someone threatens to harm an intimate partner, and the threat causes the victim to fear for their safety. It is a felony offense.
Penal Code 368 – Elder Abuse: This charge is filed when a caregiver or family member physically or emotionally abuses an elder or dependent adult. It can be a felony or misdemeanor offense.
Our Services:
Assault Charges: Domestic violence charges often involve allegations of assault or battery. Our attorneys have experience in defending against assault charges and are committed to protecting your rights and your freedom.
Criminal Defense: If you have been accused of domestic violence, our attorneys are here to provide you with the strong criminal defense you need. We will explore every possible avenue to ensure your rights are protected and you receive a fair trial.
Why Choose Shnider Law Firm:
Personal and Professional Experience: Our attorneys have years of experience handling domestic violence cases. We deeply understand the legal system and are well-versed in the intricacies of domestic violence litigation.
Compassionate and Supportive: Domestic violence charges can be emotionally overwhelming. Our attorneys are here to provide you with the legal representation and support you need to navigate this difficult time.
Comprehensive Approach: We take a comprehensive approach to each case we handle, exploring every possible avenue to ensure the best possible outcome.
Contact Us:
If you are facing domestic violence charges, seeking legal representation as soon as possible is crucial. Contact us today to schedule a consultation with one of our experienced attorneys. We are here to protect your rights and provide you with the best possible defense.

frequently asked questions
SHOULD I HIRE AN ATTORNEY WHO ONLY PRACTICES CRIMINAL LAW?
Choose an attorney who specializes in criminal law. The criminal law is complex as there are changes every day. There are always new laws passing, which are also interpreted differently by the courts. It is a full-time job to keep up with all the latest developments. As a result of the complexity of criminal law, some attorneys specialize in appeals for instances. Legal research and written motions are the only services provided by confident attorneys. Some attorneys specialize in DUIs.
Some lawyers specialize in murder cases only. Exclusively practicing criminal law allows an attorney to keep up to date with the latest developments in the field.
Hiring an Best Attorney In San Jose CA who knows a little about criminal law is not a good idea. Criminal law is something you want an attorney with expertise. Criminal law attorney California knows all the latest laws and cases that may affect your case better than attorneys who practice other types of law.
WHAT IF THE LAWYER HAS A BAD RECORD WITH THE CALIFORNIA STATE BAR?
The California State Bar recommends that you hire a lawyer who has a clean record. Do you want to hire an attorney with a poor track record? In your best interest, only hire a law firm that assigns your case to an Best Attorney In San Jose CA who has made several mistakes or has been stupid. You can inquire about an attorney's state bar record.
Additionally, you can inquire about the attorneys within the firm if any have been in trouble with the state bar.
HOW IMPORTANT IS EXPERIENCE FOR A CRIMINAL DEFENSE ATTORNEY?
Engage the services of an experienced lawyer. It can be great to hire a new lawyer. Are you comfortable with that lawyer learning on the job while handling your case? Would you prefer to hire an experienced professional? There is no doubt that practice makes perfect in general, as well as when it comes to criminal defense attorneys. Make sure you hire a lawyer with the experience to handle your case.
IF I INTEND TO PLEAD GUILTY, SHOULD I STILL HIRE A LAWYER?
Deciding to represent yourself? Speak with an attorney. If the charges are minor and straightforward, you can express yourself. However, you may need to learn what a case holds for you. Keep in mind that your freedom could be at risk, and there is a possibility that you will go to jail. A lawyer can protect your rights and assist you in your case. You may be able to negotiate a better deal with an attorney for even "minor" misdemeanors. However, if charged with a felony, you should never represent yourself. The consequences of felonies are too severe.
Attorney Aaron Shnider To Your Defense
Your Criminal Defense Team
Are you facing criminal charges and need a skilled and experienced criminal defense attorney? Look no further than Shnider Law Firm, and our San Jose Drug Crime Lawyer Led by Attorney Shnider, our firm has a proven track record of successfully defending clients facing criminal charges.
Here are three reasons we stand out:
Experience:  Our San Jose Drug Crime Lawyer Attorney Shnider has over 13 years of experience in criminal defense and has handled a wide range of cases, from minor traffic offenses to major felony charges. He deeply understands the criminal justice system and knows how to navigate it to protect your rights and freedom effectively.
Personalized Approach: We understand that every case is unique and every client has different needs. That's why we take a personalized approach to each case, working closely with our clients to understand their situation and develop a tailored strategy for their specific needs.
Results: Our goal is to achieve the best possible outcome for our clients. We have a proven track record of successfully defending clients and achieving favorable outcomes, including acquittals, reduced charges, and reduced sentences.
Don't let criminal charges control your future. Contact Shnider Law Firm today, and let us fight for you.
Are Your Rights Violated? Defend Yourself With Expert Criminal Defense Attorneys.
Testimonials
What Client Say About Us
The Shnider law firm CA has helped hundreds of clients over the decade of defending it's clients from criminal litigations; as such, the case results showcase our commitment and the results of our work. The attorney in San Jose CA has been in the industry for over 13 years, with numerous cases solved and defended for it's clients. The Shnider Law Firm has led by Attorney Aaron Shnider, a Criminal law attorney California, therefore with immense expertise in criminal litigation defenses. Click here to learn more about us and US legal codes.