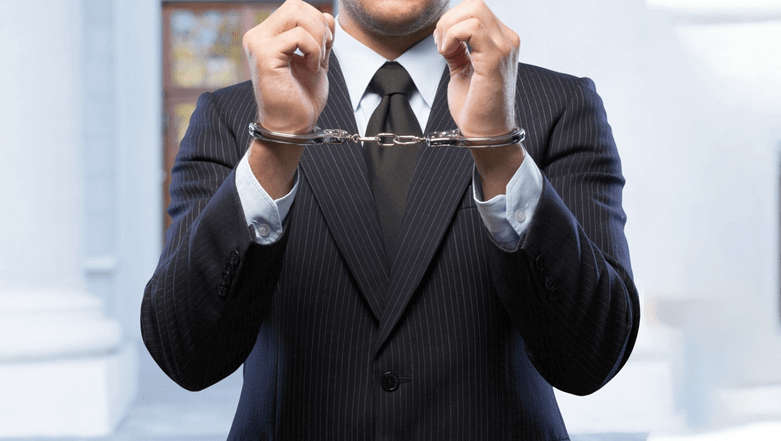 White Collar Crimes
Our experienced attorneys have a proven record of success in defending individuals and businesses against allegations of white-collar crime. We understand the severity of white-collar crime charges and are committed to providing our clients with the best legal representation.
Our Approach:
At Shnider Law Firm, we take a meticulous and proactive approach to white-collar crime cases. We begin by thoroughly investigating the allegations against you or your business. We scrutinize every detail, gather all relevant evidence, and identify any weaknesses in the prosecution's case. Based on our findings, we develop a customized defense strategy tailored to your specific case.
Types of White-Collar Cases
Our law firm specializes in various types of white-collar crimes, including:
Fraud: Our expertise includes bank fraud, mortgage fraud, securities fraud, mail and wire fraud, and insider trading, among others.
Embezzlement and theft: We have experience in cases ranging from employee shoplifting to large embezzlement claims.
Conspiracy: We help you understand the implications of conspiracy charges, which can cover many situations.
Honest Services Fraud: This type of fraud involves allegations of bribery and kickbacks that result in the loss of honest services. We can assist both private and public sector employees accused of this crime.
Other white-collar charges: Our lawyers can represent you in any white-collar crime case, including internet crimes, money laundering, tax crimes, and antitrust defense.
Small Business Service and Compliance: We offer small businesses legal services and compliance advice.
White Collar Crimes Overview in California
White-collar crime is a broad term encompassing a range of nonviolent, financially-related offenses. Although nonviolent crimes often carry harsh penalties due to their potential financial and community impact.
Our team of Bay Area white-collar crime attorneys has extensive experience helping clients facing various types of white-collar crime charges, such as:
Identity theft
Ponzi schemes
Tax fraud or tax evasion
Fraud or forgery
Extortion
Counterfeiting
Bank fraud
Embezzlement
Insider trading
Health care fraud
Bribery
Insurance fraud
Computer and Internet crimes
Racketeering
Money laundering
Penalties for White Collar Crimes in California
The severity of the penalties for a white-collar crime conviction in California can have long-lasting consequences. Although these crimes are nonviolent, their financial impact can result in harsh punishments and other legal restrictions. Our experienced white-collar crime lawyers have the expertise to help clients with all types of white-collar crime charges, from minor offenses to serious felony charges.
The value of the property involved in the white-collar crime case and the specific circumstances of the alleged offense will determine the severity of the penalties in California. For example, a conviction for petty embezzlement could result in up to six months in jail and a fine of up to $1,000. Misdemeanor identity theft carries a penalty of up to a year in jail and up to $1,000 in fines. Meanwhile, a conviction for felony white-collar crimes can lead to multiple years in prison and thousands of dollars in fines. Additionally, courts consider aggravating or mitigating circumstances that can increase or decrease the severity of the sentences.
Since every white-collar crime case is unique, finding an attorney with the appropriate experience and business and legal knowledge is essential. Your attorney must be able to assist you in navigating the legal system and develop a strategy to achieve the best possible outcome for your case.
Federal White-Collar Criminal Cases We Handle
Our law firm, Shnider Law, provides legal representation to individuals and corporations facing federal white-collar investigations and prosecutions nationwide. Our team of white-collar crime attorneys has extensive experience representing a range of clients, including physicians, professionals, executives, board members, company owners, and business entities. We handle various cases involving white-collar crime, including the following:
Anti-Money Laundering
Various federal laws mandate anti-money laundering (AML) rules and regulations for financial institutions, investment firms, and other entities. Breaking these laws, which include the Bank Secrecy Act, Money Laundering Control Act, and Money Laundering Suppression Act, can result in criminal penalties and prosecution by the DOJ.
These laws allow federal prosecutors to bring charges for a wide range of anti-money laundering violations. Often, charges can be pursued on a per-violation basis, meaning individuals under investigation for AML offenses can face multiple counts. Our firm has experience handling cases involving all types of alleged AML violations, such as failing to comply with know your customer (KYC) requirements, failing to comply with Suspicious Activity Report (SAR) requirements, and engaging in financial transactions with specially designated nationals (SDNs).
Antitrust
We understand that federal antitrust laws are in place to ensure fair competition and prevent monopolies that can harm consumers. While antitrust violations are typically civil matters, some violations can lead to criminal charges for companies, executives, and others. Our firm has experience representing clients facing investigation or prosecution for various antitrust crimes.
We defend individuals and entities in antitrust cases, including conspiracies or contracts restricting trade, regional or national price fixing, bid rigging, procurement fraud, customer or territory allocation agreements, monopolistic commercial activities, and anti-competitive mergers and acquisitions.
Bank and Check Fraud
Federal law defines bank fraud as knowingly executing or attempting a scheme or plan to defraud a financial institution or obtain any assets, securities, credits, or other property under its control using false or fraudulent pretenses, representations, or promises. Bank fraud includes forging signatures on financial instruments, check alteration, check kiting, and using identity theft to obtain loans or credit. The penalty for bank fraud can be up to $1 million in fines and 30 years of imprisonment for each offense under 18 U.S.C. Section 1344.
Computer and Intellectual Property Crimes
In recent years, federal authorities such as the DOJ have made significant efforts to combat computer and intellectual property crimes. These crimes include Internet fraud, identity theft, cryptocurrency and digital asset theft, and the misappropriation of copyrights and trade secrets.
With advanced resources available, federal authorities can investigate and prosecute most types of computer and intellectual property crimes. As a result, avoiding an indictment or receiving a favorable sentence requires a comprehensive understanding of the relevant legal and technological issues and a highly strategic approach.
Embezzlement
Embezzlement is a white-collar crime involving unlawfully taking funds from a federally-insured financial institution by misapplying bank funds. To prove guilt for embezzlement under 18 U.S.C. Sections 656 and 657, federal prosecutors must establish that the accused, as an officer or employee of an FDIC-insured bank, knowingly and willfully embezzled or misapplied funds with the intent to defraud and injure the bank. If facing accusations of this crime, seeking the help of an experienced white-collar crime lawyer can be crucial in building a strong defense.
Environmental Violations and Compliance
Environmental violations can result in severe penalties under federal law, with the Clean Air Act, Clean Water Act, Toxic Substances Control Act, and Comprehensive Environmental Response, Compensation, and Liability Act (CERCLA or Superfund) imposing strict requirements that are rigorously enforced by the U.S. Environmental Protection Agency (EPA). The EPA's Criminal Enforcement Division works with the
DOJ to pursue criminal charges against violators when appropriate. In many cases, owners, executives, and employees may also face criminal prosecution. Companies with comprehensive environmental compliance programs can often avoid criminal prosecution from EPA investigations, but those without such programs face substantial risks.
Export/Import Violations
International Traffic in Arms Regulations (ITAR) and federal export/import laws are critical regulations governing trade activities. Companies that violate these laws may face serious legal consequences, including hefty fines, civil penalties, and even criminal prosecution. Companies must prioritize compliance with ITAR and other relevant laws to avoid such risks. Experienced legal representation can be invaluable in navigating the complexities of export/import matters and protecting the interests of companies, owners, and executives.
Forgery
Forgery is a serious white-collar crime involving the creation, alteration, or use of a false document or instrument intending to deceive or defraud someone. Examples of documents that can be forged include checks, contracts, deeds, wills, and identification cards. Under federal law, forgery is a criminal offense punishable by substantial fines and up to 20 years of imprisonment under 18 U.S.C. Sections 470 through 514. It is vital to seek the guidance of an experienced white-collar crime lawyer if you are facing accusations of forgery.
Healthcare Fraud (including Medicare Fraud)
It's important to note that healthcare fraud can take many different forms, including billing for services not rendered, upcoding or billing for more expensive services than were provided, kickbacks, and fraudulent diagnoses. Healthcare providers accused of fraud face substantial risks, including hefty fines, exclusion from government healthcare programs, and even imprisonment. Seeking the help of an experienced healthcare fraud defense attorney can be crucial in navigating the complexities of healthcare fraud investigations and building a strong defense.
Mail and Wire Fraud
Mail and wire fraud are federal offenses frequently charged with other white-collar crimes. Both offenses carry a maximum penalty of 20 years in prison and fines of $250,000 for individuals and $500,000 for business entities. Under 18 U.S.C. Sections 1341 and 1343, using the U.S. Postal Service or electronic communication to commission a white-collar crime is sufficient to establish guilt for mail or wire fraud. As a result, prosecutors frequently use these statutes to supplement charges in other white-collar cases. If you are facing mail or wire fraud accusations, it is crucial to seek the advice of an experienced white-collar criminal defense attorney.
Money Laundering
Money laundering is using financial transactions to conceal the origin or destination of unlawfully obtained funds. Federal prosecutors commonly pursue money laundering charges and other white-collar offenses like mail and wire fraud.
U.S. False Claims Act
The U.S. False Claims Act (FCA) criminalizes the submission of false and fraudulent claims for payment to federal government entities. Violations include false claims under government contracts, grant programs, and benefit programs like Medicare and Medicaid. Civil penalties apply for unintentional violations, and defending against a criminal case under the FCA may require challenging the government's evidence of intent. However, complete defenses to alleged FCA violations exist, and our team has helped clients avoid civil and criminal liability in such cases.
Why Choose Shnider Law Firm:
Experienced Attorneys: Our attorneys have years of experience handling white-collar crime cases. We deeply understand the legal system and are well-versed in the intricacies of white-collar crime litigation.
Strategic Defense: We take a strategic approach to every case we handle. Our attorneys will develop a customized defense strategy based on the specifics of your case to ensure the best possible outcome.
Proactive and Meticulous: We believe in being proactive and meticulous in our approach to white-collar crime cases. Our attorneys will leave no stone unturned in our investigation and analysis of the evidence against you or your business.
Contact Us:
If you or your business has been accused of a white-collar crime, acting quickly and seeking legal representation is crucial. Contact us today to schedule a consultation with one of our experienced attorneys. We are here to protect your rights and provide you with the best possible defense.

frequently asked questions
SHOULD I HIRE AN ATTORNEY WHO ONLY PRACTICES CRIMINAL LAW?
Choose an attorney who specializes in criminal law. The criminal law is complex as there are changes every day. There are always new laws passing, which are also interpreted differently by the courts. It is a full-time job to keep up with all the latest developments. As a result of the complexity of criminal law, some attorneys specialize in appeals for instances. Legal research and written motions are the only services provided by confident attorneys. Some attorneys specialize in DUIs.
Some lawyers specialize in murder cases only. Exclusively practicing criminal law allows an attorney to keep up to date with the latest developments in the field.
Hiring an Best Attorney In San Jose CA who knows a little about criminal law is not a good idea. Criminal law is something you want an attorney with expertise. Criminal law attorney California knows all the latest laws and cases that may affect your case better than attorneys who practice other types of law.
WHAT IF THE LAWYER HAS A BAD RECORD WITH THE CALIFORNIA STATE BAR?
The California State Bar recommends that you hire a lawyer who has a clean record. Do you want to hire an attorney with a poor track record? In your best interest, only hire a law firm that assigns your case to an Best Attorney In San Jose CA who has made several mistakes or has been stupid. You can inquire about an attorney's state bar record.
Additionally, you can inquire about the attorneys within the firm if any have been in trouble with the state bar.
HOW IMPORTANT IS EXPERIENCE FOR A CRIMINAL DEFENSE ATTORNEY?
Engage the services of an experienced lawyer. It can be great to hire a new lawyer. Are you comfortable with that lawyer learning on the job while handling your case? Would you prefer to hire an experienced professional? There is no doubt that practice makes perfect in general, as well as when it comes to criminal defense attorneys. Make sure you hire a lawyer with the experience to handle your case.
IF I INTEND TO PLEAD GUILTY, SHOULD I STILL HIRE A LAWYER?
Deciding to represent yourself? Speak with an attorney. If the charges are minor and straightforward, you can express yourself. However, you may need to learn what a case holds for you. Keep in mind that your freedom could be at risk, and there is a possibility that you will go to jail. A lawyer can protect your rights and assist you in your case. You may be able to negotiate a better deal with an attorney for even "minor" misdemeanors. However, if charged with a felony, you should never represent yourself. The consequences of felonies are too severe.
Attorney Aaron Shnider To Your Defense
Your Criminal Defense Team
Are you facing criminal charges and need a skilled and experienced criminal defense attorney? Look no further than Shnider Law Firm, and our San Jose Drug Crime Lawyer Led by Attorney Shnider, our firm has a proven track record of successfully defending clients facing criminal charges.
Here are three reasons we stand out:
Experience:  Our San Jose Drug Crime Lawyer Attorney Shnider has over 13 years of experience in criminal defense and has handled a wide range of cases, from minor traffic offenses to major felony charges. He deeply understands the criminal justice system and knows how to navigate it to protect your rights and freedom effectively.
Personalized Approach: We understand that every case is unique and every client has different needs. That's why we take a personalized approach to each case, working closely with our clients to understand their situation and develop a tailored strategy for their specific needs.
Results: Our goal is to achieve the best possible outcome for our clients. We have a proven track record of successfully defending clients and achieving favorable outcomes, including acquittals, reduced charges, and reduced sentences.
Don't let criminal charges control your future. Contact Shnider Law Firm today, and let us fight for you.
Are Your Rights Violated? Defend Yourself With Expert Criminal Defense Attorneys.
Testimonials
What Client Say About Us
The Shnider law firm CA has helped hundreds of clients over the decade of defending it's clients from criminal litigations; as such, the case results showcase our commitment and the results of our work. The attorney in San Jose CA has been in the industry for over 13 years, with numerous cases solved and defended for it's clients. The Shnider Law Firm has led by Attorney Aaron Shnider, a Criminal law attorney California, therefore with immense expertise in criminal litigation defenses. Click here to learn more about us and US legal codes.