About Me
Meet Attorney Aaron J. Shnider.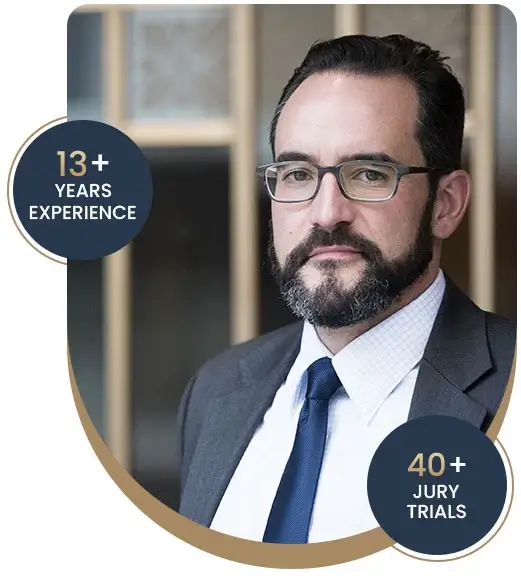 With over 13 years of qualified experience, the Best Attorney in San Jose Attorney Aaron J. Shnider has been handling serious criminal charges as a trial attorney. He is also the founder of the Shnider Law Firm, with himself leading the team as a trial attorney. When he was a teenager, he realized his passion for defending criminally accused individuals led him to become an industry-renowned attorney.
Attorney Aaron J. Shnider, will exploit any weaknesses in the evidence against you by understanding how law enforcement and prosecutors conduct investigations, collect evidence, and approach their cases. A thorough understanding of California's legal system can be especially beneficial when it comes to reducing or dismissing charges or obtaining favorable verdicts.
During his time as a prosecutor, Attorney Shnider quickly became known for handling specific yet severe felony cases. He advised law enforcement during investigations and handled cases through sentencing. This experience prosecuting cases and Attorney Shnider's extensive experience as a criminal defense attorney allow him to defend his clients aggressively in the areas where he is most expert at. To beat a prosecutor helps to know how to think like one.
After being a prosecutor, Attorney Shnider briefly worked as a deputy public defender. This experience confirmed his desire to represent the accused; however, he needed help in a system that prevents sufficient attention for every client. Attorney Shnider knew that the best way to help those facing serious criminal charges was to open Shnider Law Firm and serve as their trial attorney.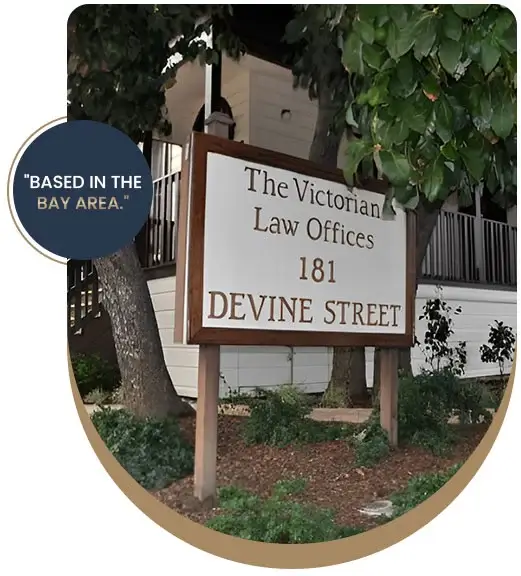 Shnider Law Firm was founded in 2011 by Aaron J. Shnider to provide a client-centered approach to criminal defense. Attorney Shnider focuses only on a handful of felony charges and has gained expertise in these charges. As a result, each client receives exceptional results due to personalized attention, collaborative efforts, and communication.
Attorney Shnider has practiced in courthouses throughout the United States but now focuses on State and Federal cases in the Bay Area. He uses his nationally tested skills to provide clients in Northern California with aggressive and tenacious representation.
Over 13 years of successful criminal defense career
Hundreds of clients are protected from high felony charges
Reduced jail time for minor charges against clients
Professional and confidential throughout the case.
Shnider Law Firm has been a cornerstone of professional criminal defense and legal counseling. Your severe and complicated felony charges need absolute resolution. Let Shnider Law Firm with their Best Attorney in San Jose, help you and win the case with the utmost expertise and a decade's worth of criminal defense experience.
Mr. Shnider is a very dedicated and honest lawyer. You will be very satisfied with his work!
Gay Rad
Aaron was very helpful and resourceful in the case that I needed his consultation on. The case eventually ended successfully to my favor. Thank you Aaron.
Reza Rad
I barely write reviews but our experience with Shnider law firm was exceptional. We hired Aaron Shnider in our family and couldn't be happier with the result. He walked us through the whole process from the first call, took time to answer all of our questions and was very transparent. No lawyers out there spend that much of time and effort for a person who hasn't hired and paid bunch of money yet!
Sina S
Aaron is an honest and hardworking attorney who really cares about his clients. I have nothing but positive things to say about Shnider law firm and would absolutely recommend Aaron to anyone requiring legal consultation.
Fariba Shirazian
I definitely recommend the Shnider Law Firm to anyone looking for a knowledgeable attorney that would spend the time required to have a winning case. Aron is very approachable and always listened to understand the details.
Mamad Mohajer
Aaron Shnider is by far the best lawyer in town! He was always easy to get a hold of and it was such a blessing at the moment. He literally made the impossible possible and I have to say he is worth every penny I spent. Choosing him was my best decision and I'm forever grateful
ramin zahedi
Shnider firm was extremely professional and quick to help with a friends' case. Aaron set realistic expectations and worked towards a great outcome. I would highly recommend to any family or friends.
Amir Bp
Steadfast,effective, and great at what he does!
James Conklin
He is the best attorney in the Bay Area!
Shayan Salehian
I had the privilege of working with Shnider law firm for my case and I couldn't have asked for a better attorney. Mr. Shnider and his team were incredibly knowledgeable, professional, and supportive throughout the entire process. They took the time to listen to my concerns, answer all of my questions, and kept me informed every step of the way. Their expertise and attention to detail helped me achieve a favorable outcome in my case. I would highly recommend Shnider Law Firm to anyone seeking representation in the Bay Area / San Jose. Thank you Shnider law firm, for your exceptional service!
Sitki Torun
He is the best attorney who will fight for your rights. Working with him was a blessing.
Daniela Regalado
I recently had the pleasure of working with Arron and I must say, his professionalism and expertise exceeded all of my expectations. Throughout my case, he was always available to address any concerns and kept me informed every step of the way. I highly recommend this law firm to anyone in need of legal representation.
mo menbari
I would highly recommend this firm to anyone in need of legal assistance. I was referred to him by a friend and I am so glad I took their advice on my case that led to a favorable outcome.
Anahita Hosseini
I can't really say enough about how grateful we are for Mr. Shnider's help in a time where we were in desperate need of help. He was very quick and responsive from the first call on. He is beyond an excellent lawyer and the best negotiator! We are pleased with him and would recommend to anyone needing advice.
Navid Shahr
Aaron is a very professional lawyer. He does an excellent job in the cases. His is a great listener and communicates in a very professional manner. I strongly recommend him.
Bahareh Javadizadeh
The Shnider Law Firm is truly exceptional. From start to finish, my experience with them was seamless and professional. The communication throughout the entire process was outstanding. The lawyer kept me updated and informed every step of the way, answering all of my questions and addressing any concerns I had promptly and thoroughly. His expertise and attention to detail were evident in all our interactions. Overall, I would highly recommend the Shnider Law Firm to anyone in need of legal representation. They are a top-notch firm with a proven track record of success.
Hamid Abbassi
As a law-abiding citizen, I had never imagined I would've had anything to do with the law until I was falsely accused of something I had never done. Feeling both confident and ignorant, I thought it would go away on its own and therefore didn't seek legal help. I was wrong. The situation got worse and the next thing I knew was a very serious criminal charge on me. Overnight, my life was turned upside down and my entire family was in peril. I was scared, confused and very emotional. Luckily, I found Mr. Shnider's firm through a friend. My first impression was that he was very professional and experienced, and his team was available 24/7 to provide legal assistance. This is very important because when you are in such a situation, the least thing you want to happen is that you can't get a hold of your legal team at a very critical moment. It would remove much of the nervousness and emotion out of the equation and allow you to focus on fighting for your life. Mr. Shnider quickly assembled a team of very dedicated and experienced legal professionals so focused on delivering the best results me. I knew I was in good hands. He reviewed the case, conducted his investigation, and came up with a strategy. He clearly communicated with me throughout the process, educated me, answered any questions that I had, and kept me calm at all times. He gave me hope but never set the wrong expectations. Speaking with him, I felt like not only was he my legal counsel but also, he was my psychologist. I was so well prepared for the legal battle. His professionalism, expertise, dedication and hard work all led to the case being dismissed by the DA. Thank you so much, Mr. Shnider! You are the best.
Nguyen H
I was fortunate to introduce him to one of my friends. He is very knowledgeable and he is known for his high level of professionalism. My friends were extremely happy and I am happy I could help them. Thank you again
Ghazal Torun
We were fortunate to work with Mr. Aaron Shnider on my husband's case. The case was finally dismissed without trial. I knew that I made a right decision to have Mr. Shnider as my husband's attorney. From the very first day when I spoke with Mr. Shnider on the phone through the entire process, he always showed me and my family his great kindness, comfort, and support with his warm heart. Mr. Shnider is the most talented and brightest criminal defense attorney with many years of great experiences and proven records. He had a very strong background as a prosecutor, a public defender and a private criminal defense attorney. I completely trusted him because I knew he would do everything he could to fight for us. He diligently worked on my husband's case and thoroughly explained to make sure we understood what was going to happen in every phase of the case. Also, Mr. Shnider set a right and realistic expectation for each step we took. One thing I really appreciated was that we were able to reach out to Mr. Shnider via email or phone call anytime we need regardless it's after business hours or at weekend. Mr. Shnider was super responsive and patient, he always communicated well with us to address our concerns and questions. I was truly grateful for Mr. Shnider' s dedication and expertise which helped us get out of a horrible crisis and gain back freedom, reputation and peace in our life. He deeply cared about well-beings of each family member and always reminded us of how to protect our own family in every day. No word could exactly describe my emotions and feelings while I was writing this review. It was a mixed feeling of appreciation and relief for all the hard work that Mr. Shnider dedicated for us. I wanted to say again THANK YOU SO MUCH.
Annie M.
If your looking for someone who is going to be on your side during one of the roughest times in your life especially when all odds are against you looking at 50 year to life because of your past or what ever your case maybe this is the law firm you go to !! If you want someone who cares , understands , goes above and beyond , fight for you like if there going to jail , but most importantly they won't lie to you like most like to due because they don't won't to do the work but also because most people don't have a lot of Knowledge when it come to the law this law firm listen to what I wanted to do and we made a game plan and ima free man after only doing a few months and a year on house arrest during case because of them I got to see my beautiful daughter be born and be in her life everyday Thanks to the Shnider Firm !!!
Hector Hurtado
Aaron Schnider, helped my family in our most difficult time as he handled a very sensitive case for us. He was compassionate, knowledgeable, and explained the judicial process with great detail. I highly recommend his services!
Juana Vazquez
It was great. I had a great Representative! I do recommend others use there services.
Bobby Mitchell
Mr.Shnider is the most professional lawyer i know, he also cares about his clients. He gets great results.
Dennis Hammock
I am very happy that I chose Shnider Law Firm. Very responsive, knowledgeable and patient, always available to help quickly with a high level of professionalism. I would definitely recommend them to my friends & family.
Farahnaz Veilani
Such a professional and an amazing human being, helped my brother big time and got him free.
Zain Alhussein
Aaron is a very knowledgeable attorney, and as we all know when it comes to law, knowledge is power. He was patient and kind enough to address all of our concerns and gazillion questions about our case. I was finally able to sleep well at night after Aaron helped me the first day I needed legal advice. He is very responsive both on email and phone which means they really look after their clients. Great customer service! This law firm is awesome! Thank you guys. If you are reading this review, you are in the right place! Im happy with my result. I highly recommend and will do business with Shnider law firm again. Thank you all.
Shaun BP
It's always a pleasure to work with Shnider Law Firm. He takes time to listen and understand your situation and advise on the best course of action. I always feel comfort that I fully understand the situation. I would highly recommend this law firm for your legal needs and feel confident that you'll get a full understanding and ongoing advise.
Red Bear Renegade
Aaron is a great lawyer! He was a tremendous help in one of my relatives' cases! He is very knowledgeable, communicative, and passionate! I am very grateful for having such a professional lawyer! I would highly recommend him to anyone seeking a high quality lawyer!
Yalda Shahriari
Aaron is professional, highly educated and kind to his clients. He handled everything for me in a swift smooth fashion. I would 100% use Shnider Law Firm again if needed.
Sam Vollman